Welcome to 8 Ball on the Silver Screen!  This blog is exclusively about billiards movies, billiards TV shows, billiards short films, and billiards web series.  I'm reviewing every one of the 200+ that I have found.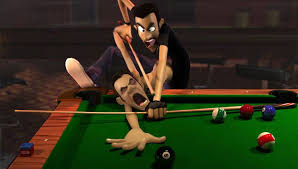 A common movie trope is the pairing of two adversaries who suddenly find shared ground against a larger enemy.  Thor and Loki uniting against the Dark Elves (Thor: The Dark World).  Rocky and Apollo partnering to defeat Clubber Lang (Rocky III).  Professor X and Magneto setting aside their differences to combat William Stryker (X2: X-Men). Maverick and Iceman channeling their testosterone to fight the Russians (Top Gun).
The list goes on and on. But one entry unlikely to be on your radar are the two pool players who star in the entertaining two-minute animated film Dirty Pool. Created in 2016 by Canadian animator Brent Forrest, the film was a finalist at the 2016 Los Angeles Cinefest and was a winner at the 2016 MindField Film Festival in Los Angeles.  Read the full post HERE.
I've discovered more than 200 billiards movies, TV episodes, short films, and web series. Below are the first 10 full-length billiards movies I believe were ever made.  Check out my full list.  Also take a look at my list of billiards scenes from other (non-billiards) movies and TV shows.
Bad Boy

(1935)

The Hustler

(1961)
There Are No Thieves in This Village (1965, Mexico, original title: En este pueblo no hay ladrones)
Operacion Carambola (1968, Mexico)

The Player

(1971)

Wandering Ginza Butterfly

(1971, Japan, original title: Gincho wataridori)
Carambola (1974, Italy)
Carambola, Filotto…Tutti en Boco (1975, Italy)
Festival at the Poolroom (1975, Israel, original title: Hagiga B'Snuker)

The Baltimore Bullet

(1980)
Win $20 in FREE Billiards Supplies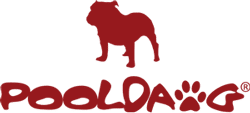 Do you see a billiards movie, TV episode, short film, or web series missing from my list? If so, send me an email with the name of the missing show.  If you're right, I'll send you a $20 gift certificate for FREE billiards supplies courtesy of Pooldawg, the pool player's best friend.
(Visited 7,413 times, 5 visits today)