Welcome to 8 Ball on the Silver Screen!  This blog is exclusively about billiards movies, billiards TV shows, billiards short films, and billiards web series.  I'm reviewing every one of the 200+ that I have found.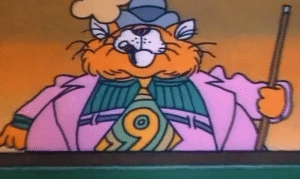 Since moving to Manhattan, I've enjoyed shooting pool after work at Fat Cat, a subterranean pool hall located on Christopher Street in the West Village of New York City. Sprinkled among the live music stage, the ping pong and shuffleboard tables, and the here-and-there chess and scrabble games, are 10 pool tables, beckoning the casual player.
I never thought much about the venue's name, however, until I stumbled across the "Naughty Number Nine" episode of Schoolhouse Rock! There, staring out at me amidst a billowy puff of cigar smoke, was the original fat cat pool hustler, Number Nine, in all his anthropomorphic feline glory.
If you were a child in the 1970s like me, chances are you saw more than a few episodes of Schoolhouse Rock! Airing on ABC from 1973 to 1985, Schoolhouse Rock! was a wildly inventive, colorful, musical American interstitial programming series of animated educational short films that covered grammar, science, economics, history, civics, and mathematics. Read the full post HERE.
I've discovered more than 200 billiards movies, TV episodes, short films, and web series. Below are the first 10 full-length billiards movies I believe were ever made.  Check out my full list.  Also take a look at my list of billiards scenes from other (non-billiards) movies and TV shows.
Bad Boy

(1935)

The Hustler

(1961)
There Are No Thieves in This Village (1965, Mexico, original title: En este pueblo no hay ladrones)
Operacion Carambola (1968, Mexico)

The Player

(1971)

Wandering Ginza Butterfly

(1971, Japan, original title: Gincho wataridori)
Carambola (1974, Italy)
Carambola, Filotto…Tutti en Boco (1975, Italy)
Festival at the Poolroom (1975, Israel, original title: Hagiga B'Snuker)

The Baltimore Bullet

(1980)
Win $20 in FREE Billiards Supplies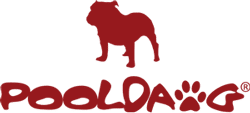 Do you see a billiards movie, TV episode, short film, or web series missing from my list? If so, send me an email with the name of the missing show.  If you're right, I'll send you a $20 gift certificate for FREE billiards supplies courtesy of Pooldawg, the pool player's best friend.
(Visited 7,071 times, 1 visits today)