Welcome to 8 Ball on the Silver Screen!  This blog is exclusively about billiards movies, billiards TV shows, billiards short films, and billiards web series.  I'm reviewing every one of the 200+ that I have found.
There's no shortage of famous musicians who fancy they can shoot a mean game of pool.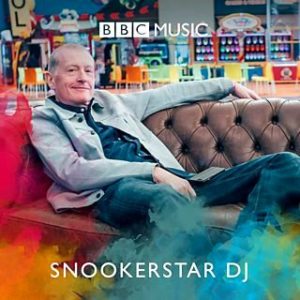 Elvis Presley, who favored 8-ball and rotation, loved pool so much he outfitted his basement Billiard Room at Graceland with 300 yards of an elaborately printed pleated fabric covering every square inch of the floor and ceiling. John Lennon was an avid player, whose properties housed gorgeous snooker tables. Rolling Stone Ronnie Wood, who counts cue ace Jimmy White as one of his friends, remarked that the one item his ex-wife could not auction off was his prized baize table.
But, identifying billiards players who are expert musicians and music buffs?  That's a bit harder. Until you consider Steve Davis, the subject of the recent short film Steve Davis: Snookerstar DJ, which highlights Mr. Davis' performance at the March 2016 Bloc electronic dance music festival at Butlins Resort Minehead in Somerset, England.  Read the full post HERE.
I've discovered more than 200 billiards movies, TV episodes, short films, and web series. Below are the first 10 full-length billiards movies I believe were ever made.  Check out my full list.  Also take a look at my list of billiards scenes from other (non-billiards) movies and TV shows.
Bad Boy

(1935)

The Hustler

(1961)
There Are No Thieves in This Village (1965, Mexico, original title: En este pueblo no hay ladrones)
Operacion Carambola (1968, Mexico)

The Player

(1971)

Wandering Ginza Butterfly

(1971, Japan, original title: Gincho wataridori)
Carambola (1974, Italy)
Carambola, Filotto…Tutti en Boco (1975, Italy)
Festival at the Poolroom (1975, Israel, original title: Hagiga B'Snuker)

The Baltimore Bullet

(1980)
Win $20 in FREE Billiards Supplies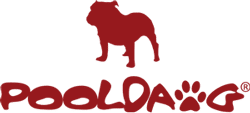 Do you see a billiards movie, TV episode, short film, or web series missing from my list? If so, send me an email with the name of the missing show.  If you're right, I'll send you a $20 gift certificate for FREE billiards supplies courtesy of Pooldawg, the pool player's best friend.
(Visited 7,075 times, 1 visits today)