Welcome to 8 Ball on the Silver Screen!  This blog is exclusively about billiards movies, billiards TV shows, billiards short films, and billiards web series.  I'm reviewing every one of the 200+ that I have found.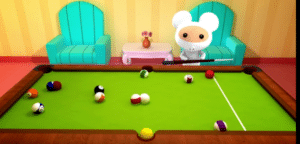 By my count, a near Noah's ark of anthropomorphic pool players have picked up a cue stick.  I've written about cats and mice (Tom and Jerry – "Cue Ball Cat"), ducks (Donald in Mathmagic Land), sharks and rainbow fish (Rainbow Fish – "Pool Shark"), sheep and sheepdogs (Shaun the Sheep – "Shaun Goes Potty"), woodpeckers and buzzards (The New Woody Woodpecker Show – "Cue the Pool Shark"), and even a talking Palomino (Mr. Ed – "Ed the Pool Player" ).  Now, to this menagerie, we must add rats and bears.  Welcome to the "Billiards" episode of Benrat.  Read the full post HERE.
I've discovered more than 200 billiards movies, TV episodes, short films, and web series. Below are the first 10 full-length billiards movies I believe were ever made.  Check out my full list.  Also take a look at my list of billiards scenes from other (non-billiards) movies and TV shows.
Bad Boy

(1935)

The Hustler

(1961)
There Are No Thieves in This Village (1965, Mexico, original title: En este pueblo no hay ladrones)
Operacion Carambola (1968, Mexico)

The Player

(1971)

Wandering Ginza Butterfly

(1971, Japan, original title: Gincho wataridori)
Carambola (1974, Italy)
Carambola, Filotto…Tutti en Boco (1975, Italy)
Festival at the Poolroom (1975, Israel, original title: Hagiga B'Snuker)

The Baltimore Bullet

(1980)
Win $20 in FREE Billiards Supplies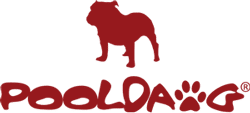 Do you see a billiards movie, TV episode, short film, or web series missing from my list? If so, send me an email with the name of the missing show.  If you're right, I'll send you a $20 gift certificate for FREE billiards supplies courtesy of Pooldawg, the pool player's best friend.
(Visited 6,911 times, 3 visits today)