Welcome to 8 Ball on the Silver Screen!  This blog is exclusively about billiards movies, billiards TV shows, billiards short films, and billiards web series.  I'm reviewing every one of the 200+ that I have found.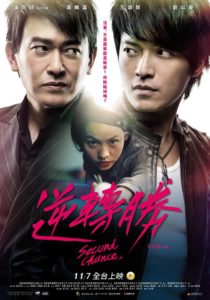 Allison Fisher.  Pan Xiaoting. Kim Ga-Young. Kelly Fisher. Jennifer Barretta.  Chieh-Yu Chou. Jasmin Ouschan. Cha Yu-ram.  All in one movie? The last time so many billiards pros appeared in a single film was probably 1980 for Robert Ellis Miller's The Baltimore Bullet.
But, this is no Baltimore Bullet.  The all-star packed film is Second Chance, formerly known as Nine Ball, as well as A Girl Got Her Cue. And that octet of billiards legends is not even the film's biggest celebrity draw – it's Wen Shang-Yi (aka the guitarist "Monster" from the Taiwanese mega-watt rock band Mayday – once dubbed the "Chinese Beatles") in the lead role as Hsieh Shuang-Fong.  Read the full post HERE.
I've discovered more than 200 billiards movies, TV episodes, short films, and web series. Below are the first 10 full-length billiards movies I believe were ever made.  Check out my full list.  Also take a look at my list of billiards scenes from other (non-billiards) movies and TV shows.
Bad Boy

(1935)

The Hustler

(1961)
There Are No Thieves in This Village (1965, Mexico, original title: En este pueblo no hay ladrones)
Operacion Carambola (1968, Mexico)

The Player

(1971)

Wandering Ginza Butterfly

(1971, Japan, original title: Gincho wataridori)
Carambola (1974, Italy)
Carambola, Filotto…Tutti en Boco (1975, Italy)
Festival at the Poolroom (1975, Israel, original title: Hagiga B'Snuker)

The Baltimore Bullet

(1980)
Win $20 in FREE Billiards Supplies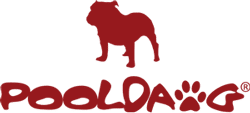 Do you see a billiards movie, TV episode, short film, or web series missing from my list? If so, send me an email with the name of the missing show.  If you're right, I'll send you a $20 gift certificate for FREE billiards supplies courtesy of Pooldawg, the pool player's best friend.
(Visited 6,749 times, 1 visits today)