Welcome to 8 Ball on the Silver Screen!  This blog is exclusively about billiards movies, billiards TV shows, billiards short films, and billiards web series.  I'm reviewing every one of the 200+ that I have found.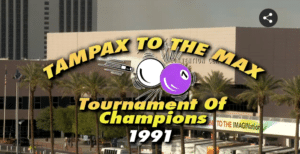 In 1991, Robin Bell won the second ever World Pool-Billiard Association's Women's World Nine-ball Championship, defeating her opponent Jo Ann Mason, in Las Vegas. Many years later, Ms. Bell would be inducted into the Billiards Congress of America (BCA) Hall of Fame.
That same year, a very different billiards match also occurred in Las Vegas.  Televised by ESPN Classic, that matchup was the 1991 Tampax to the Max Ladies Billiards Tournament of Champions, featuring Greta Milwaukee versus "The Soft One" Nina Wilkes Booth.
Confused yet?  Not if you're a fan of Saturday Night Live.  Read the full post HERE.
I've discovered more than 200 billiards movies, TV episodes, short films, and web series. Below are the first 10 full-length billiards movies I believe were ever made.  Check out my full list.  Also take a look at my list of billiards scenes from other (non-billiards) movies and TV shows.
Bad Boy

(1935)

The Hustler

(1961)
There Are No Thieves in This Village (1965, Mexico, original title: En este pueblo no hay ladrones)
Operacion Carambola (1968, Mexico)

The Player

(1971)

Wandering Ginza Butterfly

(1971, Japan, original title: Gincho wataridori)
Carambola (1974, Italy)
Carambola, Filotto…Tutti en Boco (1975, Italy)
Festival at the Poolroom (1975, Israel, original title: Hagiga B'Snuker)

The Baltimore Bullet

(1980)
Win $20 in FREE Billiards Supplies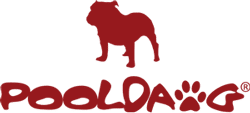 Do you see a billiards movie, TV episode, short film, or web series missing from my list? If so, send me an email with the name of the missing show.  If you're right, I'll send you a $20 gift certificate for FREE billiards supplies courtesy of Pooldawg, the pool player's best friend.
(Visited 7,231 times, 4 visits today)