Welcome to 8 Ball on the Silver Screen!  This blog is exclusively about billiards movies, billiards TV shows, billiards short films, and billiards web series.  I'm reviewing every one of the 200+ that I have found.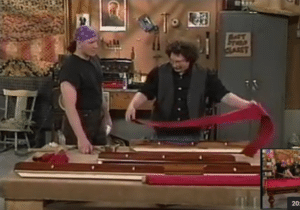 In the 1990s, if one was asked about humorous repair shows on television, the press-the-buzzer answer for most Americans would have been Home Improvement, the ABC sitcom that starred Tim Allen as President of the Binford Tool Company and the host of the DIY home improvement show "Tool Time."
But, for a small population of Philadelphians, humorous repair was synonymous with Joe L'Erario and Ed Feldman, stars of The Learning Channel series Furniture to Go, which aired from 1993 to 1997.  The two furniture repairmen from the City of Brotherly Love somehow carved out a niche and developed a loyal following in the crowded how-to television genre by intertwining their bonhomie and bad humor with cinematic references and an easygoing approach to their craft.  Read the full post HERE.
I've discovered more than 200 billiards movies, TV episodes, short films, and web series. Below are the first 10 full-length billiards movies I believe were ever made.  Check out my full list.  Also take a look at my list of billiards scenes from other (non-billiards) movies and TV shows.
Bad Boy

(1935)

The Hustler

(1961)
There Are No Thieves in This Village (1965, Mexico, original title: En este pueblo no hay ladrones)
Operacion Carambola (1968, Mexico)

The Player

(1971)

Wandering Ginza Butterfly

(1971, Japan, original title: Gincho wataridori)
Carambola (1974, Italy)
Carambola, Filotto…Tutti en Boco (1975, Italy)
Festival at the Poolroom (1975, Israel, original title: Hagiga B'Snuker)

The Baltimore Bullet

(1980)
Win $20 in FREE Billiards Supplies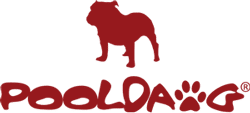 Do you see a billiards movie, TV episode, short film, or web series missing from my list? If so, send me an email with the name of the missing show.  If you're right, I'll send you a $20 gift certificate for FREE billiards supplies courtesy of Pooldawg, the pool player's best friend.
(Visited 6,953 times, 4 visits today)