Welcome to 8 Ball on the Silver Screen!  This blog is exclusively about billiards movies, billiards TV shows, billiards short films, and billiards web series.  I'm reviewing every one of the 200+ that I have found.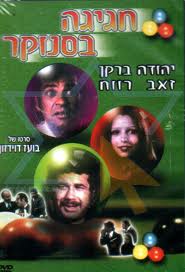 In the mid-1970s, the mood was not light in the State of Israel. With a population at the time of about 3.5 million people, the Middle Eastern nation, which is only a little larger than New Jersey, had gone through the Six-Day War (1967); the War of Attrition (1967-1970); a number of Palestinian attacks, including the massacre of 11 Israeli athletes at the 1972 Summer Olympics; and the highly violent Yom Kippur War (1973).
Confronted by such hate and immersed in such carnage, perhaps it is not surprising that a group of Israeli filmmakers tried to inject some escapism and levity into the times with their introduction of Bourekas films, a genre of "comic melodramas or tearjerkers… based on ethnic stereotypes" that proved highly popular at the box office. Included in this peculiar genre is Hagiga B'Snuker, the sole billiards movie to originate from Israel. Read the full post HERE.
I've discovered more than 200 billiards movies, TV episodes, short films, and web series. Below are the first 10 full-length billiards movies I believe were ever made.  Check out my full list.  Also take a look at my list of billiards scenes from other (non-billiards) movies and TV shows.
Bad Boy

(1935)

The Hustler

(1961)
There Are No Thieves in This Village (1965, Mexico, original title: En este pueblo no hay ladrones)
Operacion Carambola (1968, Mexico)

The Player

(1971)

Wandering Ginza Butterfly

(1971, Japan, original title: Gincho wataridori)
Carambola (1974, Italy)
Carambola, Filotto…Tutti en Boco (1975, Italy)
Festival at the Poolroom (1975, Israel, original title: Hagiga B'Snuker)

The Baltimore Bullet

(1980)
Win $20 in FREE Billiards Supplies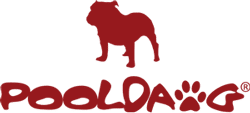 Do you see a billiards movie, TV episode, short film, or web series missing from my list? If so, send me an email with the name of the missing show.  If you're right, I'll send you a $20 gift certificate for FREE billiards supplies courtesy of Pooldawg, the pool player's best friend.
(Visited 6,900 times, 1 visits today)