Welcome to 8 Ball on the Silver Screen!  This blog is exclusively about billiards movies, billiards TV shows, billiards short films, and billiards web series.  I'm reviewing every one of the 200+ that I have found.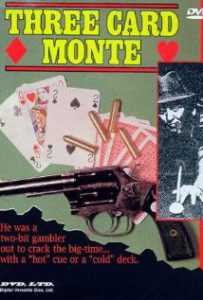 Three Card Monte barely counts as a billiards movie.  But in oeuvre with very limited Canadian representation (i.e., The Understudy: Graveyard Shift II; Behind the Eight Ball; Manitoba Sharks; Hiccups – "Car Pool"), the decision to relax the definition for a little more inclusion from the Great White North seemed straightforward.  Unfortunately, the fact the film is also barely watchable has now led to some second-guessing on my end.
Released in 1978 at the Toronto Film Festival, Three Card Monte tells the story of Busher (Richard Gabourie), a gambling drifter, who begrudgingly allows Toby (Chris Langevin), a 12-year old orphan, to accompany him in his hustling and flimflammery, and builds a close relationship with him in the process. Read the full post HERE.
I've discovered more than 200 billiards movies, TV episodes, short films, and web series. Below are the first 10 full-length billiards movies I believe were ever made.  Check out my full list.  Also take a look at my list of billiards scenes from other (non-billiards) movies and TV shows.
Bad Boy

(1935)

The Hustler

(1961)
There Are No Thieves in This Village (1965, Mexico, original title: En este pueblo no hay ladrones)
Operacion Carambola (1968, Mexico)

The Player

(1971)

Wandering Ginza Butterfly

(1971, Japan, original title: Gincho wataridori)
Carambola (1974, Italy)
Carambola, Filotto…Tutti en Boco (1975, Italy)
Festival at the Poolroom (1975, Israel, original title: Hagiga B'Snuker)

The Baltimore Bullet

(1980)
Win $20 in FREE Billiards Supplies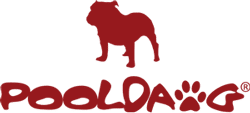 Do you see a billiards movie, TV episode, short film, or web series missing from my list? If so, send me an email with the name of the missing show.  If you're right, I'll send you a $20 gift certificate for FREE billiards supplies courtesy of Pooldawg, the pool player's best friend.
(Visited 6,348 times, 4 visits today)