Welcome to 8 Ball on the Silver Screen!  This blog is exclusively about billiards movies, billiards TV shows, billiards short films, and billiards web series.  I'm reviewing every one of the 200+ that I have found.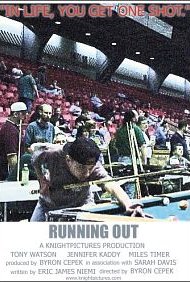 On the IMDB Message Board, there is only one comment associated with the billiards movie Running Out.  "IMPOSSIBLE TO FIND!!!" wrote thejollillama. Similar messages have popped up on the AZBilliards Forum, such as Cuebacca's post, "What's the deal with that pool movie, Running Out? I keep checking the internet periodically, but it never seems to become available."
Fancying myself somewhat of a Sherlock Holmes of billiards-themed cinema, I typically love these laments, as I've been able to track down quite a few hard-to-find films and television episodes (e.g., Genuine Article – "Puzzles and Pool Cues"; the Swedish short film Nine Ball; A Paradise Without Billiards).  However, after much research and numerous dead-end explorations, all detailed below, Running Out, like the near-mythical treasure chest of Forest Fenn or the golden owl La Chouette d'Or, remains out of reach, a billiards Bigfoot.  So I beseech my readers:  If you have any information about this movie or the whereabouts of the people involved in its creation, please contact me directly.
Let's start with what we know. Read the full post HERE.
I've discovered more than 200 billiards movies, TV episodes, short films, and web series. Below are the first 10 full-length billiards movies I believe were ever made.  Check out my full list.  Also take a look at my list of billiards scenes from other (non-billiards) movies and TV shows.
Bad Boy

(1935)

The Hustler

(1961)
There Are No Thieves in This Village (1965, Mexico, original title: En este pueblo no hay ladrones)
Operacion Carambola (1968, Mexico)

The Player

(1971)

Wandering Ginza Butterfly

(1971, Japan, original title: Gincho wataridori)
Carambola (1974, Italy)
Carambola, Filotto…Tutti en Boco (1975, Italy)
Festival at the Poolroom (1975, Israel, original title: Hagiga B'Snuker)

The Baltimore Bullet

(1980)
Win $20 in FREE Billiards Supplies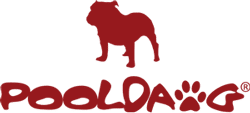 Do you see a billiards movie, TV episode, short film, or web series missing from my list? If so, send me an email with the name of the missing show.  If you're right, I'll send you a $20 gift certificate for FREE billiards supplies courtesy of Pooldawg, the pool player's best friend.
(Visited 6,646 times, 5 visits today)